I don't wear makeup. I am not a "fussy" type of person - I can be showered, dressed and ready to leave the house in 10 minutes. I am a "plain jane" as far as that goes. But there are certain items that I really can't live without. And this is one of them.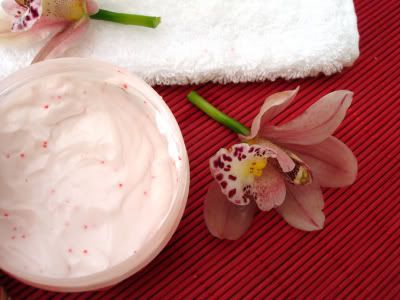 Mineralicious' Pink Grapefruit Facial Scrub

First of all, I have an obsession with all things that involve grapefruit or yuzu, and this smells incredible. It foams up nicely and is just the right amount of exfoliating. I use it daily on my face and I can always tell when I don't use it - my face just doesn't feel the same. I have really dry skin and this is wonderful for that. i originally found this product on hyena cart a few years back, but couldn't find it again. I searched and searched and tried every product I could find on hyena cart and etsy that had the words "facial scrub", "foaming" and "pink grapefruit" in the title ... and I didn't care for any of them. Then about a year and a half ago, I was matched with a friend in a bath and body product swap on hyena cart, and she managed to find this again for me and I have never looked back!