Super quick paella (it took me 40 minutes from start to finish!)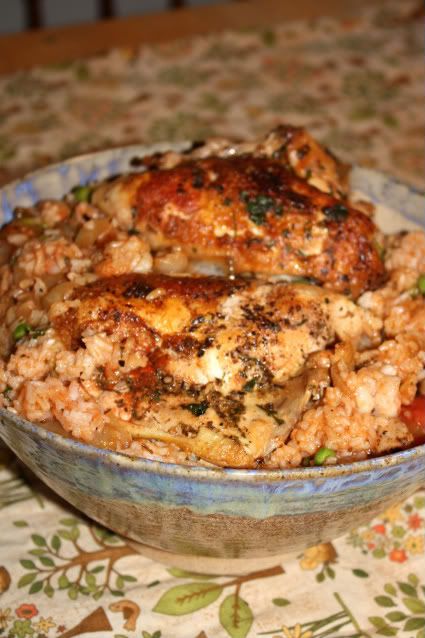 Cook 2 cups of your favorite rice according to directions. I used jasmine rice. Under cook it slightly and remove from heat when done.
Heat 1/2c olive oil in large pan (I used my wok). Add two chicken breasts and sear over medium-high heat. After browned, add 1T paprika, 2t oregano, salt and pepper to taste. Cover and continue to cook on medium heat.
In a small frying pan, cook one onion, diced, and 4-5 cloves garlic, crushed, in 2T olive oil. Remove and add to chicken. use the same pan to cook 2 thickly sliced sausages (I used chicken sausage, sun dried tomato and garlic, because it is the kids' favorite, but chorizo is good). Remove and add to chicken. In same small frying pan, cook 1/2 pound shrimp and set aside.
To chicken mixture, add 1 can whole tomatoes, a bunch of parsley (chopped) and the rice. Add shrimp. Simmer for a few minutes to let everything mix together.
You can add clams as well, which I will do next time. The kids love them - I just didn't have any on hand!