We are celebrating - this afternoon we went just over 500 fans on our
facebook fan page
!!
To celebrate hitting that milestone, we are having a giveaway! You must be a facebook fan to win (but you can fan the page now - you don't have to have been a fan prior to this) and the winner will be chosen using random.org on Friday, July 30th.
Giveaway is open to anyone, anywhere in the world :)
Just comment on this post to enter ... it's as easy as that!
Oh wait ... you want to know what the prize is, don't you. Okaaaay ...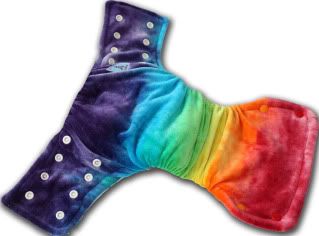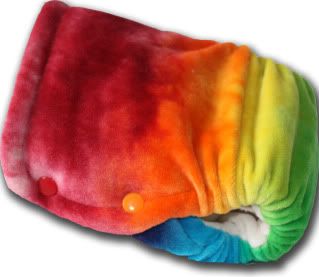 Your choice of BedBug (night time fitted) or fitted, in your choice of sizes, in our traditional rainbow - perfect for any little boy or girl :)
So go leave a comment to enter!!
(ETA - please make sure you leave me a way to get in touch with you if you are the winner - email addy, website, something!)
ETA - winner has been chosen! Congrats to Nyree, comment #2!
True Random Number Generator
Min: 1 Max: 98
Result: 2
Powered by RANDOM.ORG